Get Involved

Undergraduate Engineering Society
Western Engineering has an active Students' Council — the Undergraduate Engineering Society (UES). The UES provides a student voice at various faculty meetings, organizes social events, and offers resources to support students.
Try Something New. Expand Your Skill set. Make a difference.
Every year, more than 500 Western Engineering students participate in faculty-based groups, clubs and teams, as well as University-wide programs, and volunteer opportunities across the City of London. By participating in extracurricular activities, you will develop leadership skills, gain hands-on engineering experience, and build a new network of friends.
Western Engineering is a Team Sport
An engineering degree can sometimes feel like an individual and competitive degree, but Western Engineering creates a different culture. Here at Western Engineering you are part of something bigger and we are so excited to have you join us!

Western Engineering has a very welcoming and friendly culture where faculty and students are always willing to provide assistance and encouragement.
Abbey Slawich
Electrical Engineering Student
Team Profile
WE MARS
By designing and building their own rover, WE MARS competes in the European Rover Challenge where their rover completes similar tasks to the rovers on Mars. Additionally, WE MARS prides itself in engaging youth in robotics through FIRST Robotics Competitions and community events by providing mentorship and organizational support.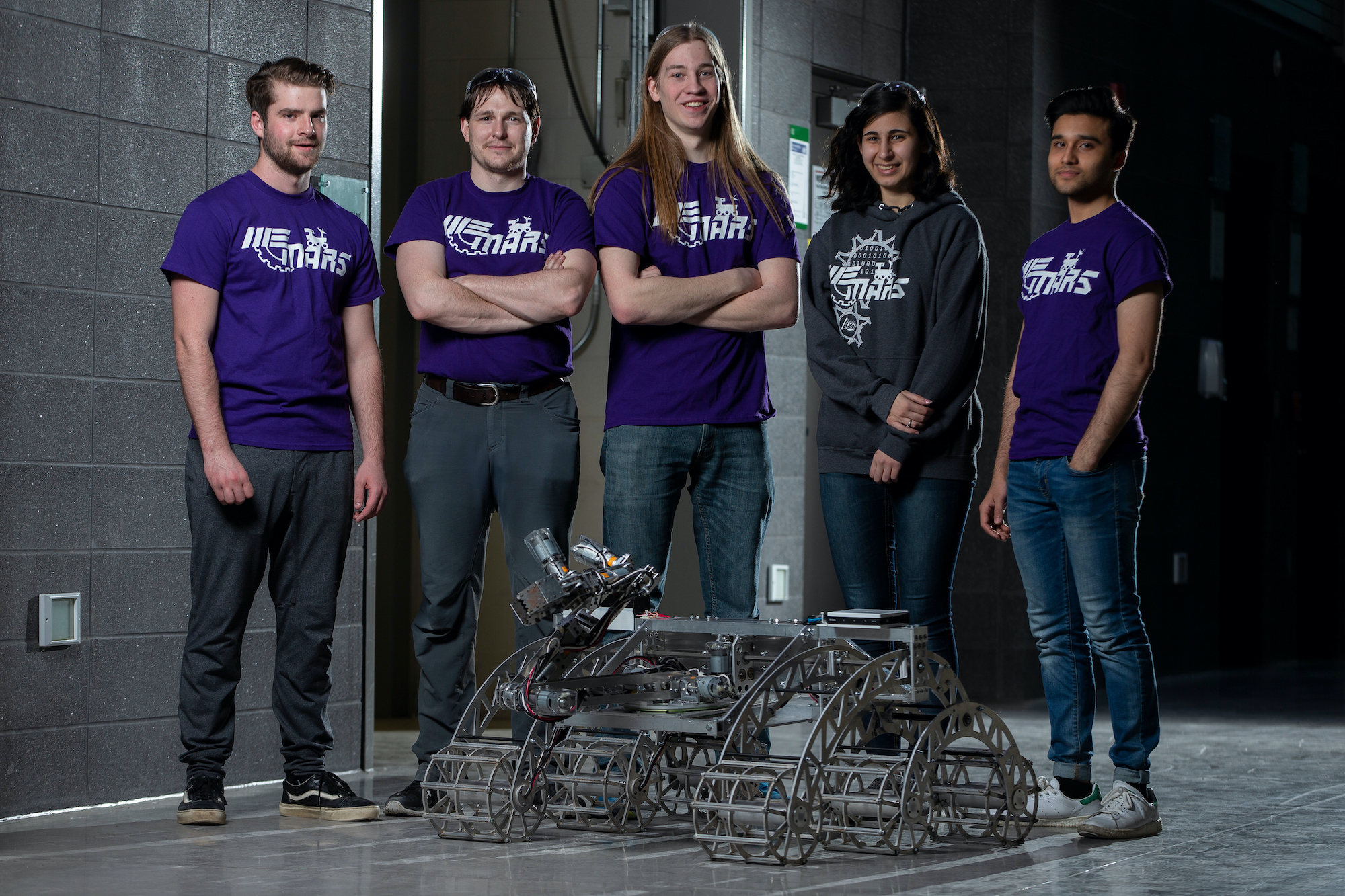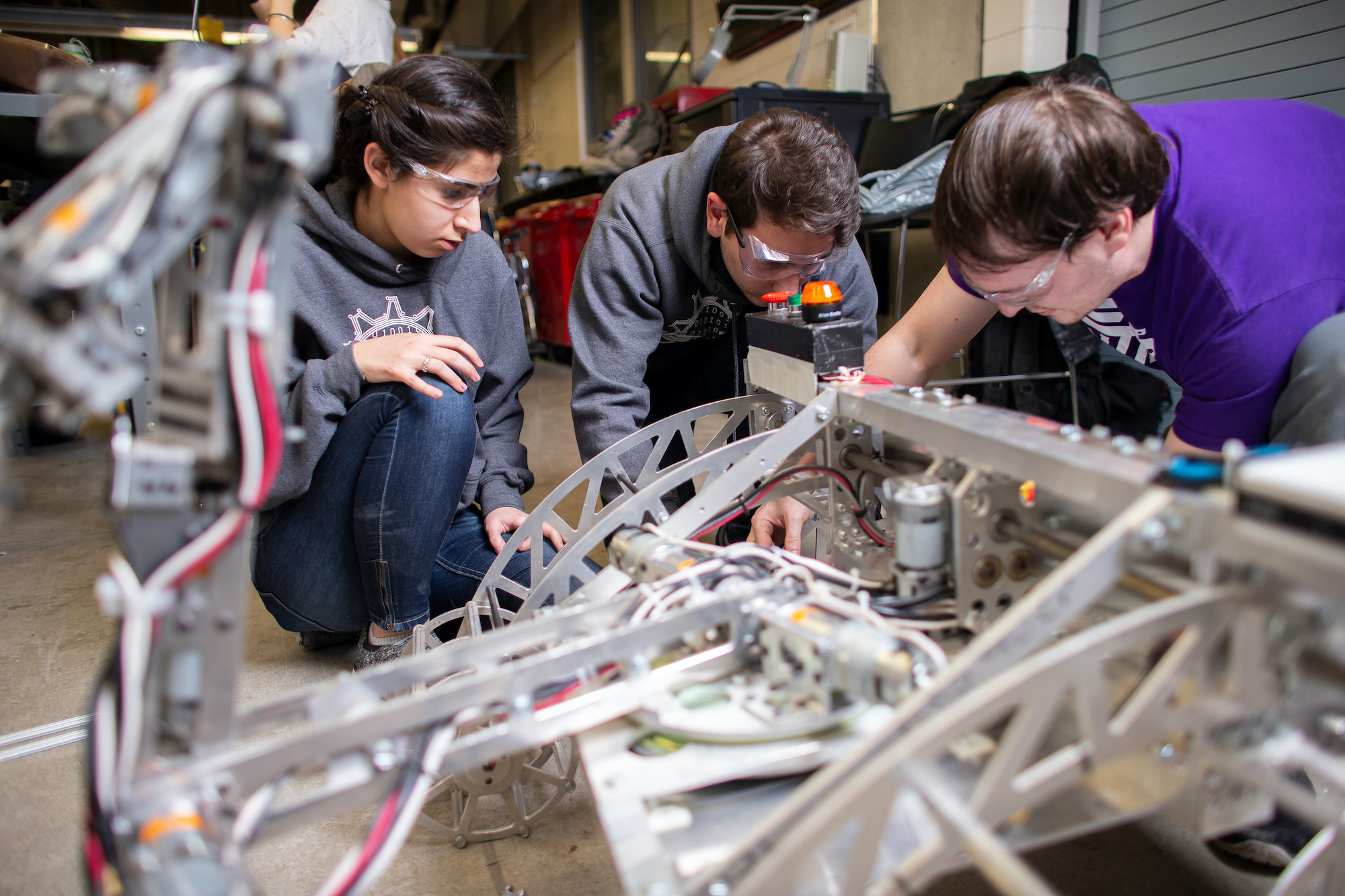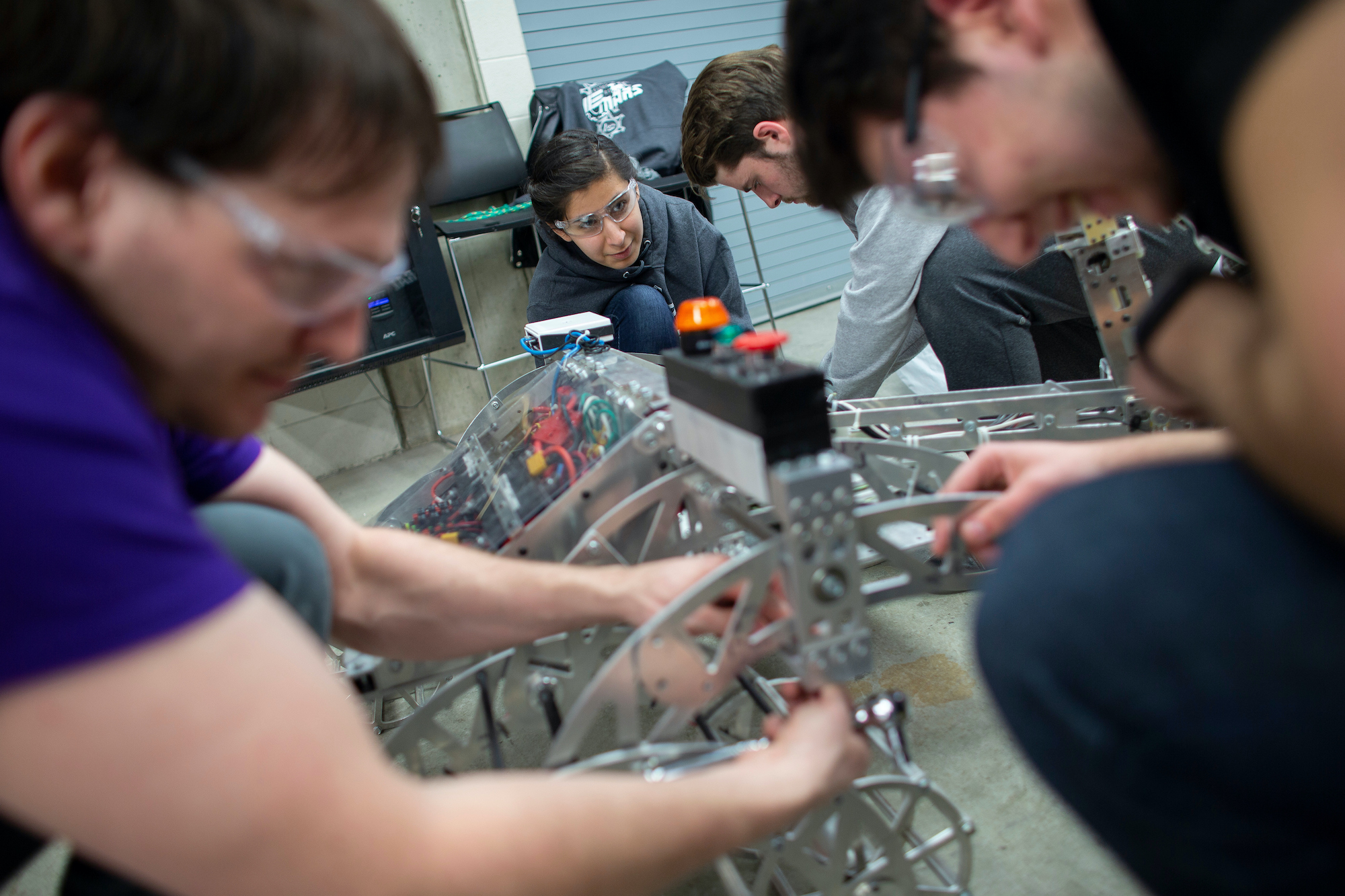 ---
Club Profile
Women in Engineering
Diversity Drives Creativity and Innovation
Women Supporting Women
The Women in Engineering Club at Western University is a student group working to provide social and academic support for future and current women students. WiE was created in 1989 to increase the representation of women in Western's engineering program. Visit the club website.