Wind Engineering and Environmental Fluid Mechanics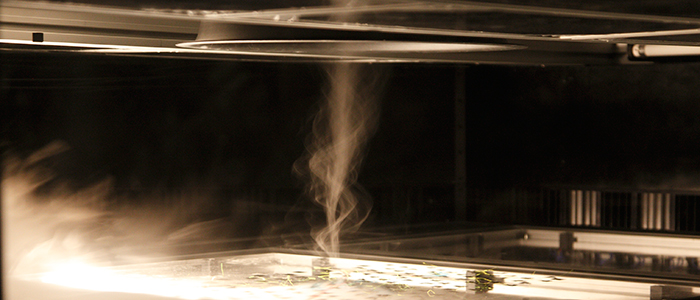 Wind engineering is a branch of civil engineering that deals with the effects of wind forces on structures and infrastructure. Wind engineers test models of bridges and tall buildings and use the results to design these structures to resist damage from wind-induced forces, such as hurricanes and tornadoes. They are also concerned with atmospheric dispersion of pollutants, and the impact of moisture on buildings and their environmental effects, such as the growth of molds.
Impact of climate variability and change.
Manage of water resources under extreme climates (Floods and Droughts).
Risk and reliability.
Mitigation of roof collapses due to ponding and snow loads.
Bridge evaluation following natural disaster.
Vulnerability of buried lifelines.
Faculty in Wind Engineering and Environmental Fluid Mechanics
G. Bitsuamlak
H.M. Hangan
G.A. Kopp
C.M. Miller
H. Peerhossaini
Research Groups and Facilities