Geotechnical and Geoenvironmental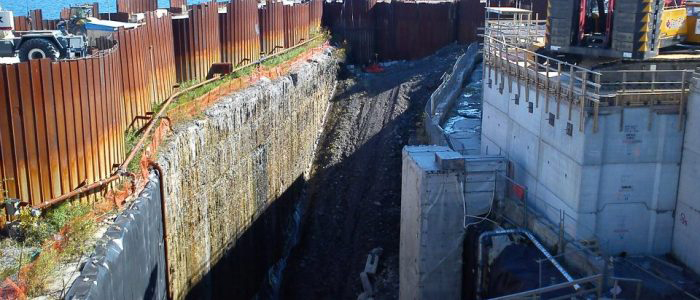 Geotechnical engineering deals with the engineering behaviour of soil, rock, groundwater, and their impact on the design, construction and operation of infrastructure. Geotechnical engineers analyze soil behaviour under the influence of stresses for the design of foundations, retaining walls, tunnels and earth dams, and for the selection of railroad and highway routes. Geoenvironmental engineers develop and apply technologies for the clean-up and management of contaminated soil and groundwater.
Tunneling and underground structures
Dynamics of soils and foundations
Soil-structure interaction
Design, analysis and construction of piles
Machine foundation
Unsaturated soil behaviour
Waste geotechnics
Petroleum geomechanics
Well bore stability
Ground improvement
Landslides prevention and mitigation
Strengthening of offshore foundation
Behaviour of cohesive sediments
Safety assessment of dams and slopes
Design of buried concrete pipes
Horizontal site characterization
Constitutive modeling for soft clay
Strain softening behaviour of clay
Coupled 3-D seepage and transport phenomena
Faculty in Geotechnical and Geoenvironmental Engineering
M.H. El Naggar
J. Gerhard 
G. Nakhla 
T.A. Newson 
C. Power
C. Robinson
A. Sadrekarimi
J.Q. Shang 

E.K. Yanful
Research Groups and Facilities
Here is a list of courses in Geotechnical and Geoenvironmental Engineering offered in CEE.