International Collaborative Degree (2+2)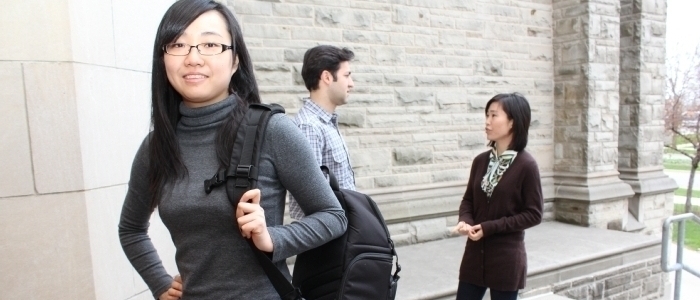 The Department of Chemical and Biochemical Engineering (CBE) has a unique International Collaborative Undergraduate Degree Program between the Faculty of Engineering at Western and three top Chinese Universities (Zhejiang University, East China University of Science and Technology, and Zhejiang University of Technology).
This program allows selected students from the partner Chinese Universities to complete the first 2 years of their Chemical Engineering education at their institution before joining Western. Upon successful completion of the first 2 years at their home institution, students will be admitted to Western to complete the remaining two years of their Chemical Engineering education, provided that they meet Western's admission requirements. While registered at Western, students will take the 3rd and 4th year CBE courses as outlined in the academic calendar (click here for details).
By the end of their study, students will receive a BESc. in Chemical Engineering (International collaboration) degree from Western and another Degree from their home institution in China. Western Engineering recognizes that the experiences gained though such program to be beneficial to the broad development of knowledge, skills and diversity of undergraduate students and that these may be relevant to improved first degree success. It is also expected that such a program will enhance Western Engineering's international outreach activities, in particular, in the area of undergraduate education.
For more information on this program, please contact cbeugrad@uwo.ca.