Funding & Fees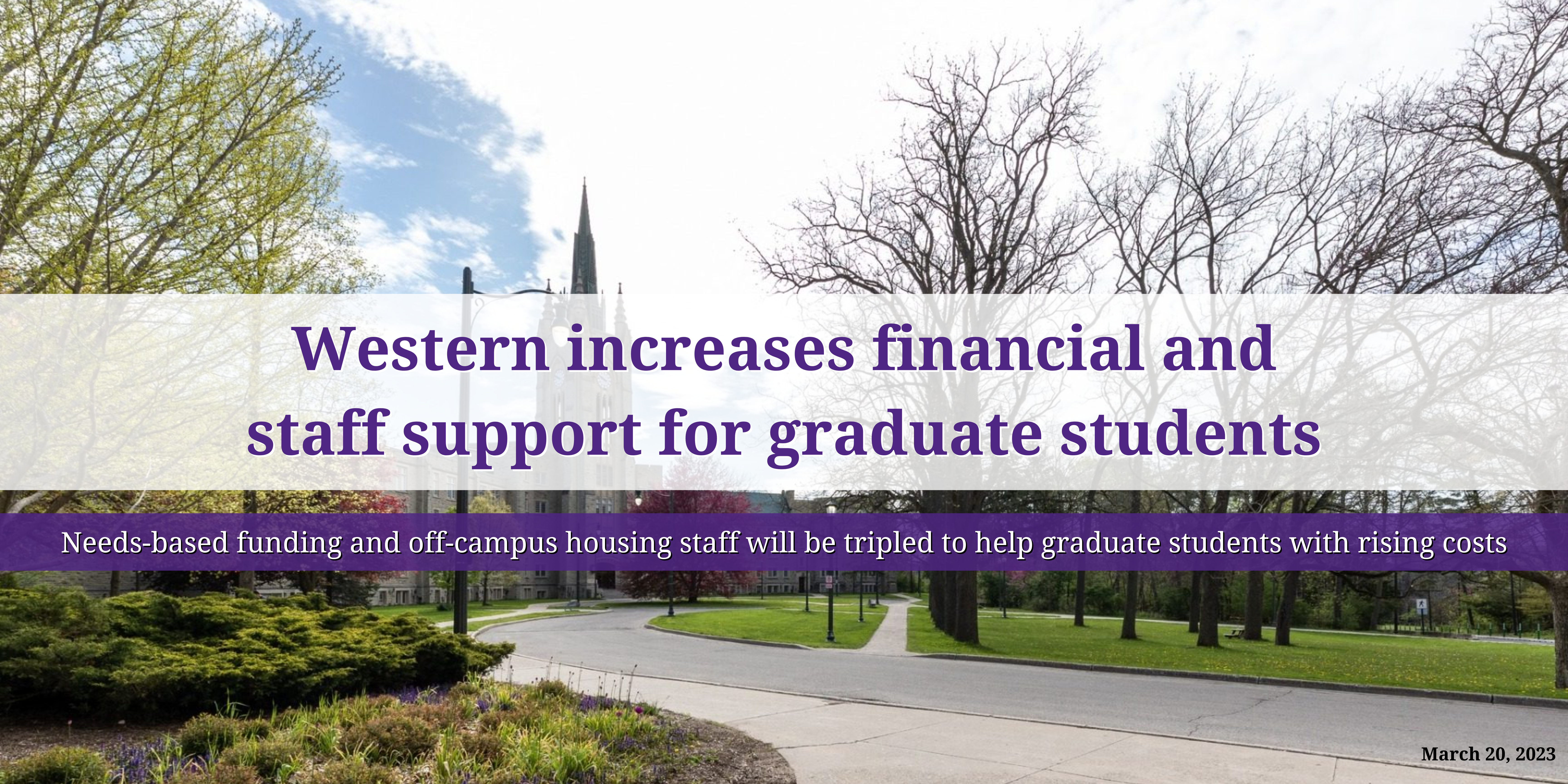 Click here for more information. 
In our pursuit of scholarly and research excellence, Western is committed to graduate education. Western places great importance on helping graduate students finance their education, and we will continue to ensure that the university community is fully aware of all the funding opportunities available to help students succeed.
Graduate students are critical to the research and teaching missions of the university. In turn, through the education of graduate students, Western makes a significant contribution to national and international social, cultural, financial, scientific, and knowledge economies.
---
Fees & Tuition
Western releases Fee Schedules to itemize the fees and tuition rates associated with your studies. These fee schedules can be accessed via the Office of the Registrar.
Please check the SGPS website for more Funding & Fees information for graduate students.
---
External Funding
External funding is generally obtained by the student via an application for grants and fellowships offered by provincial or federal governments, foundations or other agencies. These applications may be accepted prior to a student beginning their studies or during their graduate studies.
External Funding Opportunities can be accessed via the SGPS website.
---
Financial Assistance
Graduate students who find themselves in financial need have access to a full range of bursary programs, loans and financial aid counselling at Western.
---
Department Award Opportunities
Department Award Opportunities are available on the Graduate Student Awards page.
---
Income Tax Reporting
 For more information on general information on income tax reporting & documents please visit the Income Tax Reporting Page.