Undergraduate Studies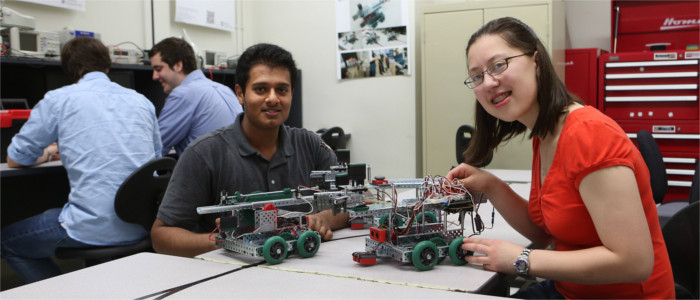 News & Events
Attention Undergraduate Students: Are you interested in participating in leading edge research as part of your Undergraduate Degree? 
The Faculty of Engineering is currently accepting applications for Undergraduate Summer Research.  opportunities! Positions are funded and run for 16 weeks starting in May 2019. As students in ECE, you will have the additional opportunity to qualify for "The Bill & Barbara Etherington Undergraduate Research Fellowship' valued at $10,000 and awarded to the top 3 Summer research applicants in ECE with a minimum average of 80% in their last academic year. 
Need more information? Click here to visit our website or make an appointment with the Graduate Office in Engineering by emailing we-researchandgrad@uwo.ca.
---
Western, RBC Team up on Data Analytics, AI
Western News | November 21, 2019
The next generation of leaders will be better armed against unprecedented technical transformation thanks to a new partnership between Western and Royal Bank of Canada (RBC) that will establish a program focused on the ethical and social aspects of data analytics and artificial intelligence (AI), university officials announced today.
A $3-million investment by RBC has established The RBC Data Analytics and Artificial Intelligence Project at Western, an expansion of the university's ongoing cross-disciplinary work in data analytics and AI focused on answering big questions for the good of society.
click here to know more.