Symposium for New Research in Groundwater Science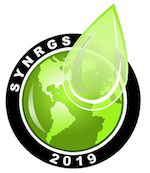 RENEW/SyNRGS (Symposium for New Research in Groundwater Science) 2019 was held on November 7 & 8, 2019 at Western Engineering and was hosted by the Geotechnical Research Centre and the Department of Civil and Environmental Engineering.. The event was coordinated alongside the 6th Annual Meeting of RENEW (Remediation Education Network), an NSERC CREATE consortium of universities and companies.  Leading the event locally is the Research for Subsurface Transport and Remediation (RESTORE) Group at Western in coordination with the RENEW lead organization University of Toronto.
The symposium's objective was to bring together researchers, industry and government experts to discuss innovative projects related to:
Contaminant transport in the environment
Soil and groundwater remediation
Site characterization techniques
RENEW/SyNRGS invited all Ontario and vicinity groundwater contamination and remediation researchers (broadly defined) to share ideas, collaborate and give feedback to students in an informal setting. This was an excellent opportunity for new graduate students and researchers to network and share their research.