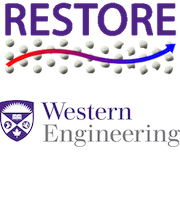 RESTORE conducts innovative research aimed at addressing the sustainable management of our water resources through the development of engineering technologies in addition to enhancing understanding of natural hydrogeologic systems. Key research areas include soil and groundwater contamination and remediation, surface-groundwater interactions and green roof technology. RESTORE combines state-of-the-art laboratories, field research, advanced computer modeling, and commercialization with national and international collaborations, and strong industrial partnerships to achieve research excellence. We strive to provide a unique world-class training experience through a fun and supportive group environment.
______________________________________________________________________________________________________________________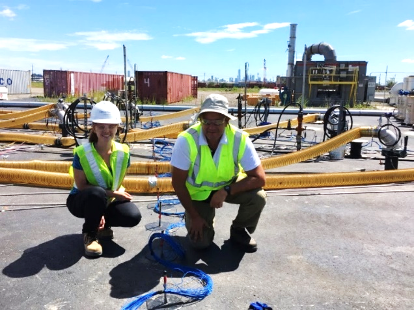 Successful remediation of sites contaminated by dense non-aqueous phase liquids (DNAPLs) requires effective characterization and temporal monitoring strategies. Traditional methods, including monitoring wells and soil corings, are expensive and suffer from low sampling density, providing limited spatial and temporal information. Non-invasive geoelectrical methods, such as electrical resistivity tomography (ERT)...
Sounds interesting? Learn more about this project and many others here.
Featured Video: 
RESTORE Presentations and Videos Playlist: