Research Scientists/Post-doctoral Fellows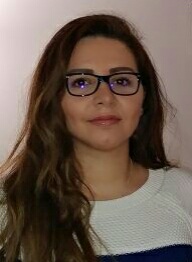 Manar Jammal
Research Scientist

Research Interests / Specializations: Machine learning, software architecture, cloud computing, virtualization, high availability, simulators, and software-defined network
Biography: Manar Jammal is a Research Associate at Western University since September 2017. She received her B.Sc. in Electrical and Computer Engineering in 2011 from the Lebanese University, Beirut Lebanon. In 2012, she received her M.E.Sc. in Electrical and Electronics Engineering from the Ecole Doctorale des Sciences et de Technologie, Beirut Lebanon in cooperation with the University of Technology of Compiegne, France. In 2017, she received her Ph.D. degree in high availability of cloud applications at Western University, London Canada. She is the Regional Coordinator of IEEE Canada Women in Engineering (WIE) Group and the Past-Chair of IEEE London WIE Affinity Group.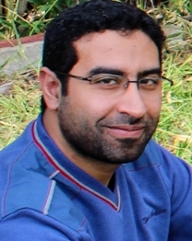 Ahmed Sallam
Postdoctoral Fellow

Research Interests / Specializations: High Performance Computing, Virtualization, Machine Learning, Programming Languages
Biography: Ahmed Sallam occupies an assistant professor position at the faculty of computers & Informatics, Suez Canal University, Egypt. Ahmed received the B.Sc. degree in Computer Science from Suez Canal University, Ismailia, Egypt, in 2005, The Pre-Master/Diploma of Computer Science, Cairo University, Cairo, Egypt in 2007, the M.Sc. degree of Engineering in Computer Science and Technology from Hunan University, Changsha, China, in 2010, where he received the Ph.D. degree of Engineering in Computer Science and Technology in 2013. Currently he is working as a Postdoctoral Fellow at the University of Western Ontario, London, ON, Canada.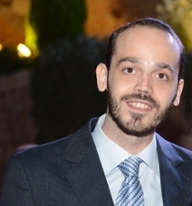 Abdallah Moubayed
Postdoctoral Fellow

Research Interests / Specializations: Performance & Optimization modeling, Machine learning & Data analytics, Wireless communication, Resource allocation, Wireless network virtualization, Computer network security, Cloud computing, and E-learning
Biography: Abdallah Moubayed received his B.E. degree in Electrical Engineering from the Lebanese American University, Beirut, Lebanon, in 2012, his M.Sc. degree in Electrical Engineering from King Abdullah University of Science and Technology, Thuwal, Saudi Arabia, in 2014, and his Ph.D. in Electrical and Computer Engineering at the University of Western Ontario, London, Ontario, Canada, in 2018. He is currently Postdoc Associate in Electrical and Computer Engineering department at the University of Western Ontario, London, Ontario, Canada