The Collaborative Research and Training Experience (CREATE) Program is designed and finanically supported by NSERC to improve the mentoring and training environment for the Canadian researchers of tomorrow by improving areas such as professional skills, communication and collaboration, as well as providing experience relevant to both academic and non-academic research environments.
The main goal of the CREATE Program in Communications Security, Privacy and Cyberethics (CSPC) is to enhance the engineering research training experience by providing Canadian Highly Qualified Personnel (HQP) particularly graduate students with the up-to-date technical knowledge, immediate job readiness and life-long professional skills that address the existing and future security and privacy needs of the ever-changing ICT industry.
For inquiries on our program and graduate admission opportunities, please email cspc@uwo.ca and xianbin.wang@uwo.ca.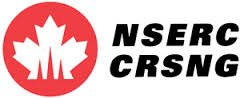 We acknowledge the financial support of the NSERC CREATE program. More information about the NSERC CREATE program can be obtained from http://www.nserc-crsng.gc.ca/Professors-Professeurs/Grants-Subs/CREATE-FONCER_eng.asp.