Western Fluidization Group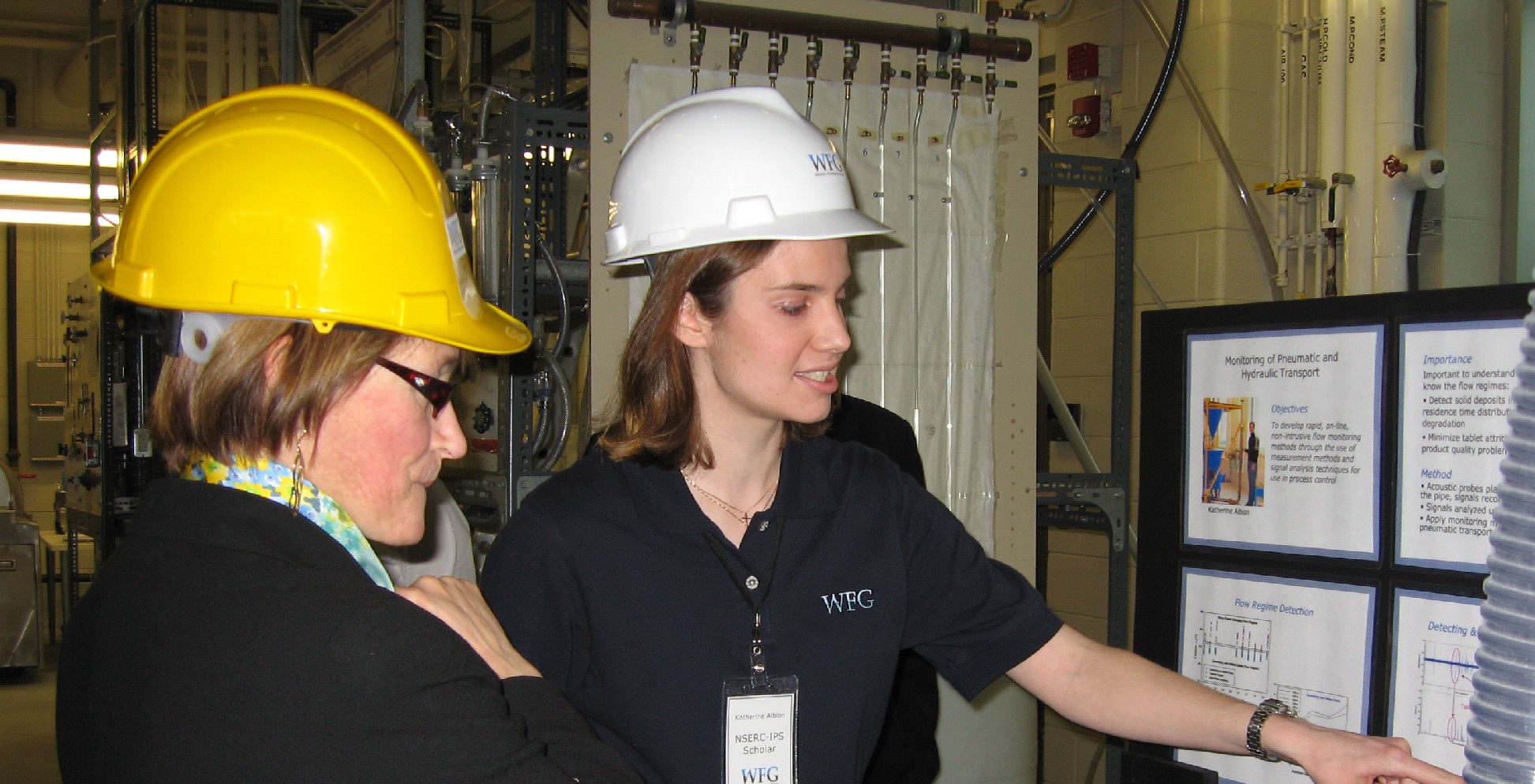 Research Focus
WFG is a research group that conducts fluidization research with special emphasis on the development of new technology for biomass, petrochemical and pharmaceutical applications.

WFG's objective is to develop advanced technology, help industry and provide students with unique opportunities to collaborate with the best companies, worldwide.

WFG infrastructure includes fluidized beds ranging from bench to commercial scale. Regular fluidized beds, as well as risers and downers pilot plants, are used for granulation, drying and pyrolysis. Equipment such as cyclones, solids mixers, pneumatic transport lines and tumble dryers is also available. WFG works with Western's University Machine Services to develop new equipment, as needed. WFG has advanced instrumentation and develops new dedicated measurement methods.

WFG has obtained considerable funding from Industry, most of which has been matched by governmental agencies.