GRC News & Events - 2017
Pictures of the 2017 GRC Awards Ceremony - Click here
---
Professor Clare Robinson - Scholars named among nation's elite
Western News - September 7, 2017
Clare Robinson
Canada Research Chair in Water Quality (Tier 2) - July 1, 2017 - June 30, 2022

Canadians love to swim, fish and play in the ocean and large lakes across the country. But the enjoyment and services derived from these waters is threatened by increasing levels of pollution.
Intensifying urban, agricultural and industrial development in coastal areas has led to poor coastal water quality in many areas, including massive algal blooms in Lake Erie and Lake Winnipeg each summer, widespread algal blooms around Prince Edward Island, and thousands of industrial sites along Canada's coastline with a brew of toxic chemicals contaminating the groundwater.
Current strategies for improving coastal water quality focus on reducing pollution sources, such as wastewater treatment plants, but diffuse sources including agriculture and groundwater are also important pollution sources and need to be addressed.
Clare Robinson is developing knowledge and assessment tools that can be used to manage and mitigate pollution sources are contaminating coastal waters. Her research focuses specifically on understanding how the interactions between groundwater systems and coastal waters impact pollution levels and, more importantly, how this can be managed.
Robinson will combine innovative field and laboratory investigations with state-of-the art computer modeling to produce novel data sets and insights needed to tackle major contamination challenges.
Her research hopes to support management decisions aimed at restoring and protecting coastal waters from further damage as coastal development intensifies and the climate changes.
---
Professor Tim Newson Takes Prominent Position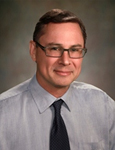 Tim Newson
This is a four year position on the board of the International Soil Mechanics and Geotechnical Engineering Society (ISSMGE).  This organization is the overarching society for all of the geotechnical engineers in the world.  Over the last 30 years, Dr. Newson has developed a wide experience of both the art and practice of geotechnical engineering.  He has worked for a number of years in the UK and Hong Kong with Sir William Halcrow and Partners as a geotechnical engineer on a range of large civil projects, including the Second Severn Crossing Bridge, the M4 motorway, the Cardiff Bay Barrage and Chek Lap Kok airport.
---
Keynote Lecture - M.H. El Naggar
International Conference on "Advancement of Pile Technologies and Case Histories"
September 25-27, 2017
Bali, Indonesia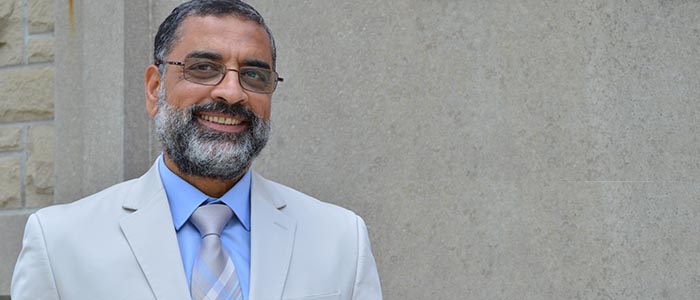 Recent Advances in Helical Piles
Helical piles are typically manufactured of straight steel shafts (pipe or square section) fitted with one or more helices and are installed using mechanical torque.  Their installation techique may cause disturbance to the soil, especially clay, which may reduce their axial capacity.  They can sustain static and dynamic loading and are increasingly used in applications that induce complex loading conditions on them.  The behaviour and design of single vertical helical piles subjected to static loading is well investigated.  However, a few studies investigated the dynamic or seismic behavior of single helical piles and their group behaviour.  This paper presents recent advances in evaluating the axial and lateral capacity and performance of helical piles and their response to dynamic and seismic loads.
---