Electronics Shop a hidden gem in Engineering
Western Engineering | December 21, 2011
By Heather Travis
Walking into the Faculty of Engineering's Electronics Shop is reminiscent of stepping into a toymaker's shop. There are hundreds of tiny drawers filled with colourful parts, strings of electrical wires, an elbowed magnifying glass hovering over the technical specialists' desks and fine tools awaiting use.
For the technical specialists working inside, going to work is much like diving into a toy chest – there is no shortage of new and exciting creative projects.
"We've worked on a wide variety of projects over the years," says technical specialist Ron Struke. "We are capable of producing a vast array of user specific equipment."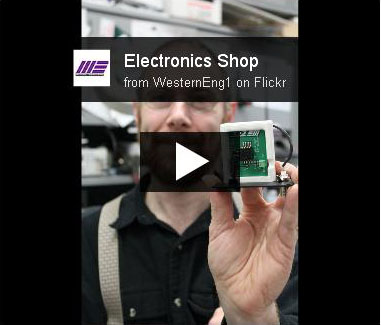 But if you didn't know what you were looking for, you might have easily passed by the non-descript wooden door on the third floor of the Spencer Engineering Building.
The Electronics Shop is housed in the Department of Electrical and Computer Engineering and offers its services to on- and off-campus clients. It offers consultation for electrical and electronic design, equipment selection, safety standards, and related issues. The shop also provides custom analog/digital design and fabrication; software design; print circuit boards; repair, fabrication or modification of electrical, electronic and computer equipment; and procurement and sales of electronic parts and supplies.
Walking around many of the teaching labs in the department, Struke is quick to point out how he and his colleagues have modified or built equipment to make it suit faculty and student needs for instruction and learning. With the shop located in the same building as the labs – in some cases just down the hall – the technical specialists are readily available to address maintenance issues and fix problems so the labs don't skip a beat.
"We are very familiar with the labs we are responsible for," Struke says. "We are readily available for maintenance and repair of equipment in order to keep the labs functional."
But the Electronics Shop's reach isn't confined within the department walls. The shop is often solicited to provide support and services to faculty members across The University of Western Ontario campus.
Technical specialist Eugen Porter worked with Western's University Machine Services on the development of the Wind Engineering, Energy and Environment Dome (WindEEE) model, a miniature version of the world's first hexagonal wind tunnel which will be built at Western's Advanced Manufacturing Park. The model was developed to be a test-bed for the construction and functionality of the facility before it is turned into a full-scale reality. Porter helped with the electrical components of the model, including design and layout of the circuit boards.
"It is fun to build and design, and see your designs to fruition," Porter says.
Having the ability to design and build the WindEEE model or any other electronic project in-house is a significant advantage for the university because it means skilled technical specialists are on-hand to troubleshoot issues right away, he points out. They are often able to offer services at a cheaper rate and have a quicker turnaround than external electronics designers, he says.
Some of the other projects include: a Prostate Robot, ECE Digital Microcontroller Trainers, Altera FGPA Expansion Board, Digital Breadboard Power Supply, Curve Tracer for undergrad transistor testing, Ball Balance, Pendulum Balance, Water Towers, upgrades to Machines Laboratory equipment, and computer upgrades, among others.
In addition to maintaining the third-year Digital Wireless Communication Systems & Networking Laboratory and setting up the new Mechatronics Lab, Porter has also worked with companies on product prototypes and helped researchers modify their product designs to bring them closer to being market-ready. He has been involved in a variety of projects ranging from medical devices to high voltage and mechatronics applications. He also develops, builds print circuit boards in the shop.
"Because it is a university and research environment, it's never the same project twice. It makes it fun," he says.
The WE Bots program, a robotics club in Engineering, was Porter's brainchild as the founder and primary supervisor. Porter has also fostered a spin-off, WE FIRST (Western Engineering For Inspiration and Recognition of Science and Technology) Robotics Mentorship Club, which is focused on mentoring high school students. The goal of both clubs is to help students develop skills outside the classroom and gain experience designing and building robotics.
"It's been very successful," he notes. "I like interacting with the students."
Electronics Shop technical specialist Trent Steensma has built up a reputation for providing a high level of customer service.
Steensma services the Machines Lab in the Electrical and Computer Engineering department and he has help design and build equipment for the Power Electronics Lab.
"For labs, we try to design (equipment) as robust as possible," he says, adding safety is always a priority.
These labs give students the opportunity to put theory into practice, he explains.
"You see things in a book … (but) in real life they tend to be different," he says. "They get to see those differences in the lab."
Steensma faces a constant turnover of projects in the shop. If a professor comes to the technical specialists with an urgent need, someone is usually available to help, he says. Working within the university and having an insider's understanding of what is required at a university is a significant advantage, he echoes.
Ken Strong has watched the electrical labs change dramatically over the years since he joined the Electronics Shop as a technical specialist in January 1997. Growth in the Faculty of Engineering also generated a great deal of design and development opportunities for the shop.
"These changes have allowed myself and the rest of our team to build hundreds of electronic/mechanical apparatus," says Strong. "We don't just meet code, we try to exceed it."
Part of their job is to help educate students, staff and faculty members, as well as others, on safety issues associated with labs, projects and research apparatus.
Having mechanical knowledge and processing skills is a necessary requirement to build any electronic device. Strong has extensive experience with tools and assembly techniques, as well as the repair and maintenance of equipment. The undergraduate laboratories require a lot of preparation and parts, which is looked after by the Electronics Shop, he says.
While the majority of the projects in the Electronic Shop are supporting the Department of Electrical and Computer Engineering, the shop is available to faculty and staff across Western's campus, as well as off-campus clients.
"We all enjoy our jobs. It's always a variety of projects," adds Struke. "We welcome more business."
Visit the Electronics Shop website for more information and a complete list of services.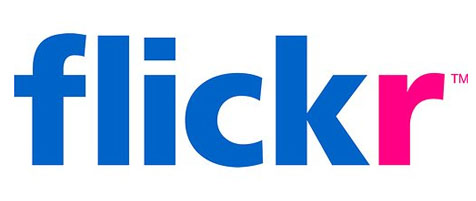 Click here to see a Flickr gallery of photos of the Electronics Shop and past projects.
Also from this web page:
Contact
.: Allison Stevenson
Spencer Engineering Building, Room 2074
T: .519.850.2917
F: 519.661.3808
contactwe@eng.uwo.ca
---