Zambia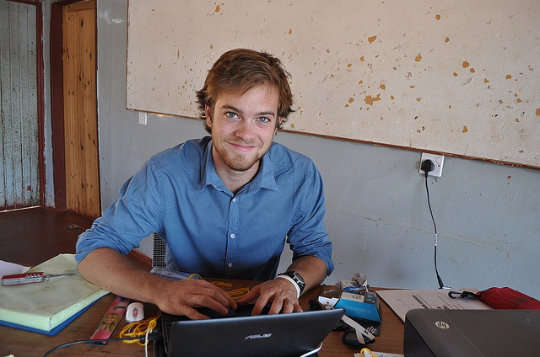 above: Spencer Weber working hard in Zambia

May – August 2011

Over the summer, Spencer Weber traveled to Zambia as a junior fellow with Engineers Without Boarders Canada. While there, Spencer worked with the Argiculture Value Chain to find different and more efficient ways to get products from the farmers to the consumers.


Also from this web page:
Welcome!

Follow us on Facebook!
Upcoming Events
This Month
---
CIDA International Development Week, February 5-11
---
Next Month
---
WEAID Awareness Night, March 8, The Wave, 6-8pm
---
Contact Us
Western Engineering Association for International Development
T: 5190-661-2111 ext. 80974
E: weaid@uwo.ca