Ralph Buchal named recipient of the R. Mohan Mathur Award for Excellence in Teaching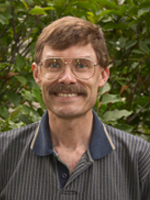 The R. Mohan Mathur Award for Excellence in Teaching is presented annually to an outstanding Western Engineering faculty member to recognize his or her exceptional contributions to University teaching and the promotion of academic excellence amongst our students. By a unanimous vote, the selection committee has chosen Ralph Buchal, Associate Professor in the Department of Mechanical & Materials Engineering and Director of the Integrated Engineering Program at Western, as this year's recipient. Dr. Buchal's on-going commitment to professional engineering programs and his individual scholarship of teaching and learning have helped advance the undergraduate curriculum at Western Engineering.

Over the past two decades, Buchal has been a strong advocate of undergraduate education and the practice of Engineering. Since 1999, he has coordinated the innovative Integrated Engineering program at Western by overseeing curriculum development, undertaking academic counselling responsibilities, promoting the program amongst students and potential employers, and preparing extensive documentation for program accreditation through the Canadian Engineering Accreditation Board. In addition, Buchal has developed and delivered two unique design courses in the second and third year of the Integrated Engineering program.

As part of the nomination package, one student wrote that Buchal's "most valuable skill in teaching is his ability to facilitate discussion among small groups. It is through this method of teaching that students come to their own realization and develop their own engineering conscience that is highly praised by employers. In my mind design education cannot be conveyed through a textbook and this approach, mastered by Dr. Buchal, is the most effective." The student further added that Buchal "is able to effectively integrate the use of state-of-the-art technology in many aspects of his courses. By introducing students to new technologies for teamwork collaboration, decision making and the design process, he is successful in continually improving his teaching methods to deliver the best learning experience."

Buchal has also been actively involved in the coordination of the capstone design projects for the Department of Mechanical & Materials Engineering. Many of these senior projects involve local industry and financial support through the Ontario Centres of Excellence (OCE) Connections program. In the past 5 years, approximately 40 companies have participated and over 170 students have been involved. The innovations introduced to this capstone course by Buchal have received very high praise from the program reviewer at the last CEAB accreditation visit.

His commitment to the best student experience at Western extends beyond the lecture hall. Over the years, Buchal has played an active role in supporting all of the student design teams, particularly SAE Baja, Formula SAE, and Sunstang. Recently, he has also been instrumental in placing high school co-op students with these undergraduate design teams. Student response has been extremely enthusiastic, and this experience has encouraged them to consider engineering as a career.

Buchal's scholarship activities in teaching and learning have included research studies on tools for collaboration, computers in engineering education, design education, engineering graphics and CAD, design case studies, and distance education. He has published refereed journal and conference papers on these topics and presented his work at national and international conferences including the American Society for Engineering Education (ASEE) Annual Conference, Canadian Conference on Engineering Education (C2E2), Canadian Design Engineering Network (CDEN) conference, and the Canadian Society of Mechanical Engineers. A number of these papers are co-authored by undergraduate students.

Buchal will be presented with a plaque and framed certificate at the 2009 Faculty and Staff Award Luncheon to be held on May 6 from 12:00 pm - 2:00 pm at the Great Hall.
Also from this web page:
Contact
.: Allison Stevenson
Spencer Engineering Building, Room 2074
Phone: (519) 850-2917 Fax: (519) 661-3808
contactwe@eng.uwo.ca
---