Remembering Phillip Nakahara MacLachlan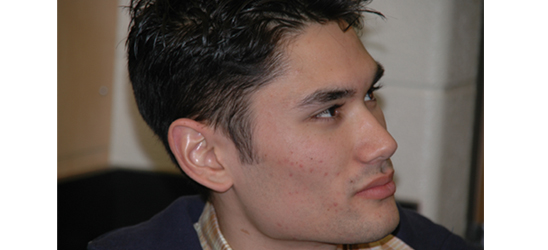 Phillip Nakahara MacLachlan, a third-year Chemical Engineering student who worked this academic year as an IIP student with a powder coating company under our collaborative research projects (supervised by Dr. J. Zhu), was in a tragic car accident Thursday January 12 , 2006.

The accident occurred at the intersection of Airport Road and Dundas Street. Phil was rushed to the hospital but succumbed to his injuries later Friday afternoon.

Phil will be remembered by his countless friends and colleagues at Western Engineering as a very good student, an excellent researcher and a great friend.

A fund has been set-up in Phil's name by Foundation Western. Click here to download the form to donate money towards this fund…

A minimum of $22,000 is required to make Phil's fund an endowed fund. Please consider donating to support Phil's family's efforts to use Phil's endowed fund to provide one student each year with a scholarship or award paid from the interest generated.

Completed forms can be dropped of in the Chemical Engineering Department Office, Virginia Daugharty's Office (SEB 2073), or send the form directly to Foundation Western (following the instructions on the form).

Dr. Jesse Zhu has also offered to collect condolence emails to compile a booklet for Phil's parents. If you would like a message included in this package, please email jzhu@uwo.ca.

In times like this, as we feel deep sorrow, we may need help to cope with such a sudden and tragic loss. Grief counseling is available through Services for Students with Disabilities (SSD), in UCC room 210 from 8:30 - 4:30 or call 661- 3031.

Also from this web page:
Contact
.: Allison Stevenson
Spencer Engineering Building, Room 2074
Telephone: (519) 850-2917 Fax: (519) 661-3808
contactweATeng.uwo.ca
---