Staff member recognized for leadership and dedication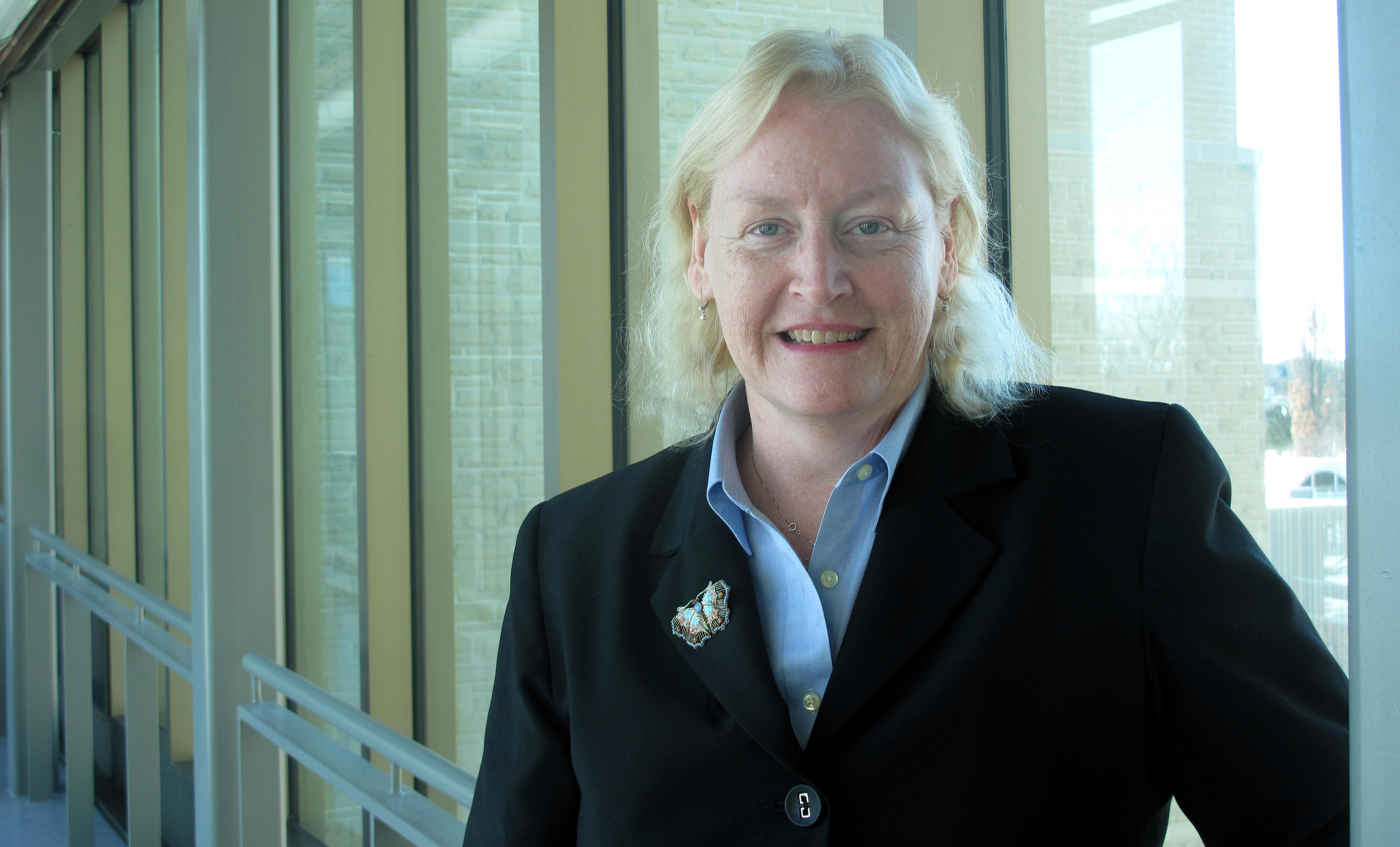 Jan Shepherd McKee, Associate Director, Undergraduate Services, has been selected as this year's Sharon A. Ling Award of Excellence for Outstanding Achievement by a Staff Member. This award recognizes Jan's exceptional long-term contributions in support of the academic missions of The Faculty of Engineering.

"Jan has worked in the Faculty of Engineering for over 20 years. During this time, she has been involved in a variety of initiatives that have enhanced the best student experience at Western and undergraduate engineering education in the Faculty of Engineering," explains Dean Andrew Hrymak. "Her leadership, professionalism, knowledge of academic issues, strong sense of ethics and fairness, often under very challenging situations, is to be commended."

The Selection Committee was unanimously impressed by the letters of support that Jan received from faculty, staff and students, as well as from her colleagues campus-wide. One of her colleagues wrote, "Her ability to balance compassion and good judgment has helped dozens of students, and their parents, who have suffered through traumatic events, personal set backs, and serious health issues. Jan is often the first person that you speak with about Western's Academic Polices, legal consequences of actions, and, most importantly, how to formulate a decision that is both firm and fair."

Others commented on Jan's leadership and how it is demonstrated through the success of her team. One staff member wrote, "Jan leads a successful, dedicated and happy team. Not only does [she] empower her employees to make decisions, she supports and stands by the decisions they make. She leads by example and is always open to suggestions for improvements…students, staff, and faculty members feel comfortable coming to see her about work related issues from students in crisis to FIPPA policies to [academic policies]."

Students commented on her ability to see each student as an individual, especially in times of crisis. One student wrote: "[Jan] took the time to consider me as an individual and influenced how I approached the obstacles before me. As a result I took away a feeling of accomplishment and personal pride that I attributed to her……she not only does a phenomenal job in her position, but she doesn't sacrifice in any way the human component that so often gets disregarded in our busy society".

Jan was presented with her award at the Faculty and Staff Award Luncheon April 8, 2010 in the Great Hall, Somerville House.

Western Engineering's Award of Excellence for Outstanding Achievement by a Staff Member was renamed in 2007 to honour and recognize Sharon Ling, a long-time staff member in the Department of Electrical & Computer Engineering. Sharon was a staff member who passionately dedicated her time and energy for the betterment of the Faculty.
Also from this web page:
Contact
.: Allison Stevenson
Spencer Engineering Building, Room 2074
Phone: (519) 850-2917 Fax: (519) 661-3808
contactwe@eng.uwo.ca
---