Western Engineering researchers recognized for exceptional contributions to engineering in Canada
The Engineering Institute of Canada has announced the 2010 recipients of its honours, awards and fellowships. Two of Western Engineering's top researchers are on the list: G.S. Peter Castle and J.M. Floryan.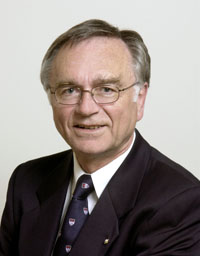 Castle has been inducted as a Fellow by EIC for his exceptional contributions to engineering in Canada.

Since 1966, Castle taught and conducted research in the Department of Electrical and Computer Engineering at The University of Western Ontario. After official retirement in 2004, he is currently Professor Emeritus and Adjunct Research Professor.

An internationally recognized expert in the field of Applied Electrostatics, his most significant work focuses on using electrostatic forces in the fields of electrostatic precipitation, agricultural spraying, powder coating and painting, and electrophotography. He has made an outstanding contribution to understanding, optimization and application of these processes, generating many novel ideas, which resulted in the invention of many new, or improved, devices now commercially implemented.

Castle has been a very active member of two of the most important organizations grouping researchers working in the area applied electrostatics: IEEE, where he is a Life Fellow, and Electrostatics Society of America. He is also a member of the Editorial Board of Journal of Electrostatics and has received many prestigious awards.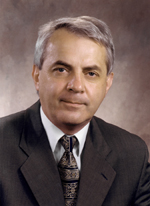 Floryan has been honoured by EIC with the 2010 Canadian Pacific Railway Engineering Medal for years of leadership and service to the Institute at the regional branch and section levels.

Since joining Western Engineering in 1982, Floryan has served as Associate Dean (Academic) from 1996 – 2001, and Department Chair of Mechanical and Materials Engineering from April 30, 2005 – present.

His life-time contributions to fluid mechanics are at the highest possible rank. He is a well-known expert in his field, receiving worldwide recognition in the form of various awards, fellowships and visiting professorships. These awards have come from three continents and a number of countries, including Europe (France, Germany), North America (USA, Canada) and Asia (Japan).

The senior awards of EIC are the highest distinctions made by the Institute and are awarded to members of its technical societies. Castle and Floryan will be recognized at the 2010 Awards Gala in recognition of their outstanding contributions to the engineering profession.

EIC President Marc Rosen presented the recipients at the Institute's Annual Awards Banquet at the Westin Hotel in Ottawa on Saturday evening, 27 February 2010, an event that helped mark Canada's Engineering Week.
Also from this web page:
Contact
.: Allison Stevenson
Spencer Engineering Building, Room 2074
T: 519.850.2917
F: 519.661.3808
contactwe@eng.uwo.ca
---