Ask a Question
Connect with current students, professors, career services and academic counsellors.
Students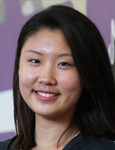 Hometown: Qingdao, China
Program: Integrated Engineering and PEME Externship
Ask me a question
"We always say 'Engineering is a team sport', and it is true! The best memories from 1st year engineering are definitely from Orientation-Week.  Faculty and residence sophs helped us move into residence and got us quickly familiarized with the campus.  During O-Week there was a One Love Rally which I really enjoyed as it brought all students' hearts together."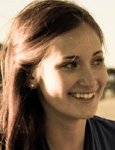 Hometown: Pickering, Ontario
Program: Green Process and Internship
Ask me a question
"I decided to attend Western University because it was and continues to be the only school that offers Green Process Engineering. In first year, I lived in Essex Hall on the Engineering Floor – I would highly recommend this option as it was a really great experience being surrounded by people that have common interests and ambitions. It was also nice to always have people to study for an exam with as well as people to celebrate with after!"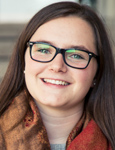 Hometown: Calgary, Alberta
Program: Software and Business (Ivey)
Ask me a question
"Coming out of high school, I chose engineering because I always had a love for math and physics, and was very curious about how things worked. Knowing very little details of engineering, I chose Western because of the common first year where I was able to explore the different streams of engineering. In first year I loved my first ever computer programming course and I decided to enter into software engineering in my second year. I became a very involved student within the engineering community being the President of Women in Engineering, and the VP Internal on the Undergraduate Engineering Society Student's Council."
Faculty Members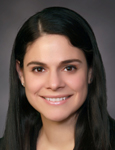 Assistant Professor, Department of Electrical and Computer Engineering, with a specific focus on Mechatronic Systems Engineering
Associate Scientist, Canadian Surgical Technologies and Advanced Robotics, Lawson Health Research Institute
Ask me a question
"My research interests include the design, integration and evaluation of mechatronic devices and systems for surgery, therapy and rehabilitation. This includes the development of smart devices for minimally invasive surgery and the design of wearable devices for the treatment of chronic pain. Another component of my research entails the development and evaluation of systems for surgical training and motor skills assessment." [Learn more]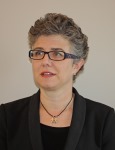 Assistant Professor, Department of Chemical and Biochemical Engineering
"My research interests include signal analysis with emphasis on powder technology applications. Current research projects include pharmaceutical particulate manufacturing operations and applications of fluidization. There are many applications of fluidization in chemical engineering. My research investigates non-intrusive acoustic methods of monitoring fluidization." [Learn more]
Support Staff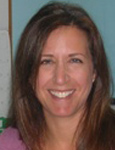 Academic Counsellor, First Year & Incoming Exchange Students
Ask me a question
"As the first-year academic counsellor, I work exclusively with all first year students helping them navigate through their first year at university.  I can help with many different issues including course registration, enrollment options, program selection, academics, and much more. If there is any help that our students need, I encourage them to visit the Undergraduate Services Office where we can assist our incoming class on their path to their engineering degree."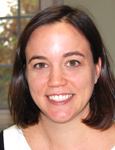 Academic Counsellor, Upper Years (Chemical, Civil, Green Process and Integrated)
Ask me a question
"As an upper year academic counsellor, I begin working with students in their second year of the program, and meet primarily with students in the Chemical, Civil, Green Process and Integrated streams.  I help students with course planning, academic issues, and offer support or referrals to help with anything that comes up while navigating through their time at Western."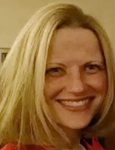 Engineering Career Services Officer
Ask me a question
"I co-ordinate the undergraduate Internship and Summer Engineering Co-op Program (SECOP), work with employers looking to recruit our graduating students (undergraduate and graduate) and alumni, and provide individual and group career counselling."