Western Engineering SmartStart
WE SmartStart
We are proud to introduce WE SmartStart Course; a one stop shop prep course to set up our future engineers for success!
This is a self-study course designed for incoming students to reinforce key high school concepts to help prepare for first year engineering. This course will also explore learning skills and strategies for success at the university level while also connecting students with their fellow classmates in their program.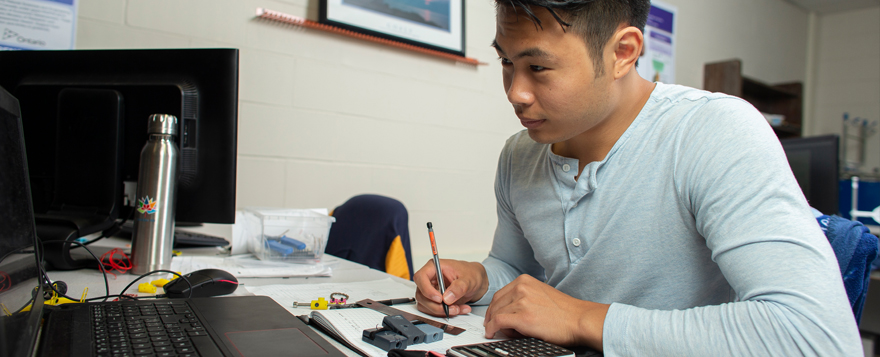 WE SmartStart is brought to you by Undergraduate Services Office in collaboration with Learning Development & Success from Western Student Experience and Western Engineering's first year instructors. It has been prepared with engineers, for future engineers. 
You will be automatically enrolled, please navigate via the link below to the course OWL page:
WE SmartStart consists of (5) sections:
Available June 2021 
1. Soft Skills - focusing on learning skills and strategies i.e. time management
10 short modules designed to set you up to thrive in University
2. Success at Western
a) Western Engineering Set Up (tech, fit, apps etc.)
b) Western Engineering Resources (your support network)
c) Peer Advice from Upper Years & Alumni
d) International Students
Available August 2021
3. Office 365 Essentials - student advantage, set up and links to tutorials on the most used functions in Excel, PowerPoint etc.
4. Hard Skills - learning series focusing on subjects taught in first year at Western Engineering.
As you move through the lessons, you will find the learning outcomes for each, reflection questions to guide you and an assessment at the end of each module.  
5. Looking Ahead
a) Choosing your discipline
b) Progression
c) Summer opportunities
d) Co-op and internships
If you have not been added to the course, please contact Abby Al-Takriti aaltakr@uwo.ca to be added to the OWL page so that you can start your journey at Western Engineering. 
CONTACT US
Abby Al-Takriti
Continuous Improvement, Student Learning & Awards Coordinator
Spencer Engineering Building, Room 2097
London, ON  N6A 5B9
Email: aaltakr@uwo.ca