March Break Open House
Saturday, March 10, 2018     9:00 a.m. - 3:00 p.m.
On this day of discovery, you will have a chance to meet with our faculty, staff and students and learn why Western offers the best student experience among Canadian Universities. Feel the spirit and pride we hold for Western. Take the opportunity to get an in-depth look at your future academic program, our residences, the strong network of support services that will help to ensure your success, and our beautiful campus. We do hope you enjoy your visit.
Register here for March Break Open House.
Student Testimony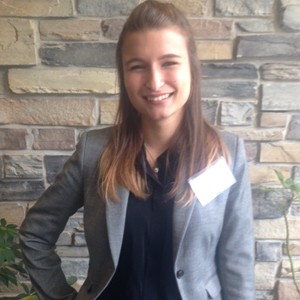 "After I attended the March Break Open House, I was blown away as to how organized the Open House was. There were students, professors, career services representatives and academic counsellors available to answer my questions, student panels and mock lectures to attend, along with building tours, clubs and discipline information booths.
Most importantly, the Open House made every visitor feel welcome and showed me where I could belong in the Western community and that's when I knew that Western Engineering was the school for me."
Tijana Rajic
Biochemical Engineering Student