Welcome Students! O-Week 2017
Welcome Students! O-Week 2017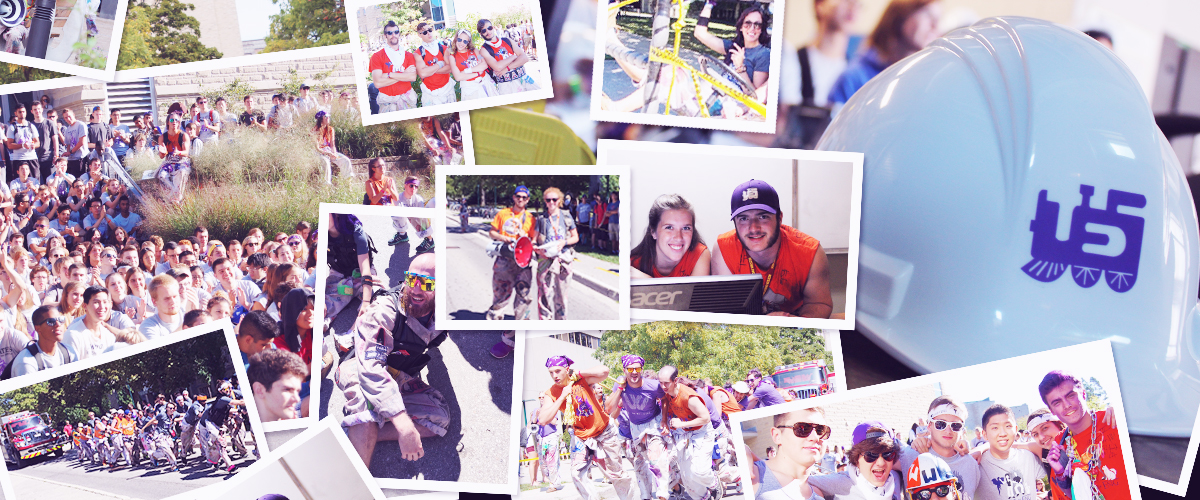 Move In Days for Residence
Sunday, Sept. 3 – Delaware, Medway-Sydenham, Ontario, Saugeen-Maitland (A-K)
Monday, Sept. 4 – Alumni, Elgin, Essex, Perth, Saugeen-Maitland (L-Z)
---
Off-Campus Students – Register for O-Week and Society of Off-Campus
Monday, Sept. 4 / UCC
---
International Student Orientation Day
Monday, Sept. 4 / 9:30 am – 3:30 pm / North Campus Building, Room 101
---
Football Game
Monday, Sept. 4 / 7:00 pm / TD Stadium
Come on out and cheer for the Western Mustangs as they take on the Guelph Gryphons.
---
Residence/OC/Affiliate Programming
Tuesday, Sept. 5 / 10:00 am – 4:00 pm
Western's Welcome Rally is a high-energy program that all first-year residence and off-campus students attend. This program helps orient students to campus life, build spirit, and create awareness around personal safety, wellness supports, campus resources, and consent education.
---
Opening Ceremonies and EDM Concert
Tuesday, Sept. 5 / 7:00 pm / UC Hill
---
Faculty Day
Wednesday Sept. 6
The day will start in the Spencer Engineering Building with welcomes from your Head Soph, UES President and Associate and Assistant Deans. Come on out and meet first year professors, faculty, staff and your Undergraduate Engineering Society. Your Engineering Soph team has a fun filled day of activities planned.
---
One Love
Wednesday, Sept 6 / 7:00 pm / UC Hill
The One Love rally demonstrates Western's commitment to our diverse student population. Come out and enjoy powerful performances and speakers.
---
Classes
Thursday, Sept. 7 and Friday, Sept 8
Attend your first classes during the day – but the O-Week fun continues in the evening with faculty, residence and university wide programming. 
---
Variety Show and Carnival
Friday, Sept. 8 / 8:00 pm / UC Hill
---
Orientation Serves
Saturday, Sept. 9
Work with your fellow students and the Soph teams to support the work of our partner organizations and help in the London Community.
---
Closing Ceremonies and Pop/Rock Concert
Saturday, Sept. 9 / 6:30 pm / UC Hill
---
Please visit www.oweek.ca for more information.