Volume 1 - Edition 3
October 4, 2004
Homecoming 2004 Highlights: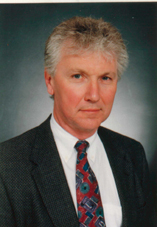 Friday, October 1 - 30th Annual Alumni Awards Dinner
The 30th Annual Alumni Awards Dinner took place at The Great Hall, Sommerville House. Scott Russell (BA '80, BEd '81, MA '85) commentator for CBC Sports, hosted the event which was dedicated to hounouring some of Western's most outstanding graduates. Included in the list of honourees was Western Engineering alum, Alan Macnab, BESc '72 . Macnab received the Professional Achievement Award, in recognition for his contribution to engineering, and his involvement in many deep foundation projects around the world, such as the CN Tower.
Saturday, October 2 - Western Engineering Reception
The "traditional" Western Engineering Reception was held before the football game outside the Thompson Engineering Building. Despite the horrible weather, alumni from all decades attended the reception to reunite with old friends while touring the new Thompson Engineering Building and visiting the engineering art exhibit at the Macintosh Gallery.
Saturday, October 2 - 50th Anniversary Dinner & Dance
Joel Adams (BESc '00, HBA '00) and the Western Engineering Alumni Society hosted a 50th Anniversary Dinner & Dance at the Greek Canadian Community Centre on Saturday evening. Over 200 people attended the event to celebrate 50 years of engineering excellence.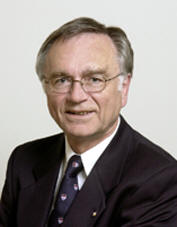 The night started with a welcome message from the Dean Franco Berruti followed by the
L.S. Lauchland Award
presentation given by President Davenport to Peter Castle (BESc '61, PhD '69). Peter was a Western Engineering faculty member for 35 years and now a Professor Emeritus in the Department of Electrical and Computer Engineering, with an appointment as Adjunct Research Professor.
The L.S. Lauchland Award recognizes Peter's exceptional contributions to the Faculty, the University and the overall profession of engineering. Peter is the 17th recipient to receive this award.
After the L.S. Lauchland Award presentation, dinner was served and then Peter was back to take everyone down memory lane with a 50th anniversary slideshow presentation.