Attention soccer fans and connoisseurs of fine dining: EWB Western is raffling two signed soccer jerseys from REAL MADRID and FC BARCELONA, as well as two gift certificates for brunch for two at the Delta Armories. All funds raised will go towards international development projects.
The signatures on the jerseys include, from REAL MADRID: Beckham, Ronaldo, Zidane, Roberto Carlos, Raul and Iker Casillas; and from FC FC BARCELONA: Ronaldinho (2004 FIFA World Player of the Year).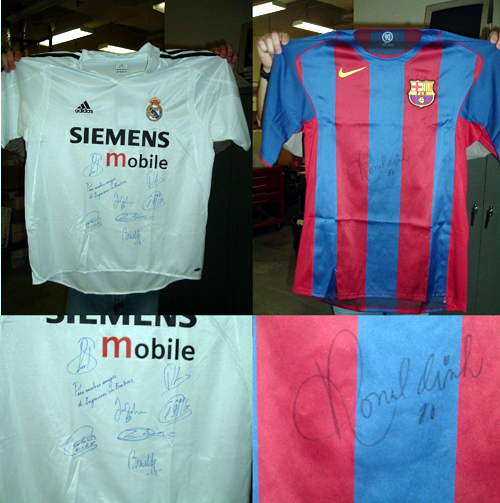 Tickets can be purchased from EWB members or send an e-mail to uwo@ewb.ca.