Jiang to be named International Society of Automation fellow
Western Engineering News | June 25, 2012
By Phil Sach
Jin Jiang, professor with the Department of Electrical and Computer Engineering, has been elected fellow of the International Society of Automation (ISA) in recognition of his superior performance and contribution to engineering and science in the field of automation.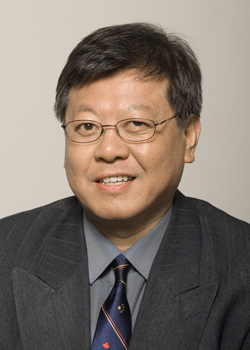 The distinguished ISA fellowship, one of the society's highest honours, is bestowed upon a senior ISA member through an election by its executive board and the recommendations of peer members. Jiang will receive his honour at the annual ISA Honors and Awards Gala in Orlando, Fla. this September.
"I would like to express my gratitude to the ISA for recognizing the industrial value of my research and professional activities," said Jiang. "I would also like to sincerely thank my students, fellow researchers, industrial partners and government funding agencies. With the help and support of these various groups, I am able to be where I am today."
Jiang, who started his academic career almost 25 years ago, has been working with Western Engineering students since 1991. His broad research interests include fault-tolerant control of safety-critical systems, advanced control of electrical power plants and power systems and advanced signal processing diagnosis applications.
Jiang's outstanding research has been featured in numerous industry publications, including his recent book on the subject of active fault-tolerant control systems. He has been recognized for his work with Western students through several university teaching awards.
Prior to joining Western, Jiang taught at both the Marine Institute in St. John's, N.L. and Lakehead University in Thunder Bay, Ont. and, in 1996, he spent time as an associate professor with Japan's Yamaguchi University.
Also from this web page:p>
Contact
.: Allison Stevenson
Spencer Engineering Building, Room 2074
T: .519.850.2917
F: 519.661.3808
contactwe@eng.uwo.ca
---