Research led by Sun and Zhou receives CFI funding boost
Engineering News | January 24, 2012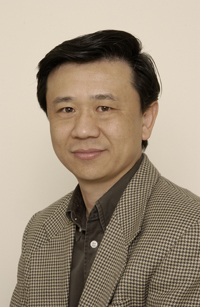 Two projects led by Western Engineering researchers Xueliang (Andy) Sun and Wenxing Zhou were among five at The University of Western Ontario and Lawson Health Research Institute to receive $1.2 million from the Canada Foundation for Innovation (CFI).
Announced Thursday, Jan. 24, the researchers are part of a nation-wide investment in science and technology. A total of 132 research projects in 31 communities across Canada will be supported through CFI funding.
Sun, an associate professor in the Department of Mechanical and Materials Engineering, will receive $335,606 for the project, "Facility for Applications of Advanced Nanomaterials in Energy Storage for Electric Vehicles."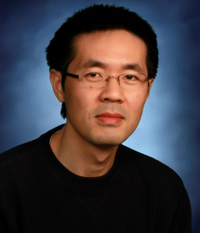 Zhou, an assistant professor in the Department of Civil and Environmental Engineering, receives $194,936 for the "High-capacity Dynamic Testing System for Energy Pipelines" project.
"Our government is investing in science and technology to improve the quality of life of Canadians and strengthen the economy," said Gary Goodyear, Minister of State for Science and Technology. "Investments in research and development are ensuring that our scientists have the resources they need to be successful."
"Canadians from coast to coast to coast can be assured that Canada's research community is bringing its talents to bear on the problems that matter to them," added Gilles Patry, CFI president and chief executive officer. "This round of investment illustrates the value of research and innovation in building stronger, healthier and more prosperous communities."
A full list of the funded projects is available online at www.innovation.ca.
Also from this web page:p>
Contact
.: Allison Stevenson
Spencer Engineering Building, Room 2074
T: .519.850.2917
F: 519.661.3808
contactwe@eng.uwo.ca
---