In memoriam: Ion Inculet and Hugh Peacock
November 7, 2011
Two Western Engineering professor emeriti have passed away over the weekend.

Ion Inculet passed away November 5, 2011 in his 91st year.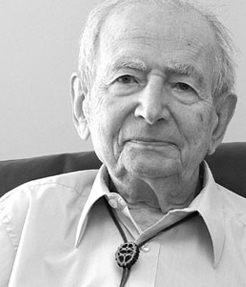 Ion recently marked his last day on campus on Friday, February 11, 2011 – his 90th birthday – after 47 years of teaching and research at the university. A pioneer in the field of electrostatics, Ion built Western's Environmental Engineering and Applied Electrostatics areas from scratch. As director of the university's Applied Electrostatics Research Centre, and over the course of his 47 years at Western, Ion amassed 27 patents to his name, was a NASA consultant on lunar and Martian explorations and published more than 100 articles in journals. In 1996, Western recognized Ion with an honorary degree.

A memorial service will be held on Monday, November 14, 2011 at 7:00 p.m. at the Westview Funeral Chapel, 709 Wonderland Road North, with reception to follow.
Those wishing to make a donation in memory of Ion are asked to consider the Ion I. Inculet Electrical Engineering PhD Scholarship fund being established at Western in his honour. To contribute to the scholarship you can contact Foundation Western at 519-661-3140. Online condolences available at www.westviewfuneralchapel.com

William Hubert (Hugh) Peacock passed away November 5, 2011 in his 83rd year.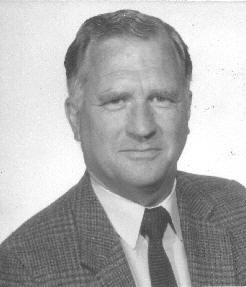 Hugh began his career teaching civil engineering at Western in 1960. At the age of 33 he decided to return to life as a student in order to complete a PhD at the University of California, Berkeley in 1962. Fortunately, Peacock returned to Western in September 1966 and continued teaching until his retirement in May 1994. He is fondly remembered by those alumni he taught for his stimulating lectures, his ability to see the potential in his students, his great sense of humour and for introducing the internship program to Western Engineering; allowing aspiring engineers an opportunity to work with industry to develop practical skills that would help them gain essential 'hands-on experience' to ease their transition into the work place.

A memorial service for Hugh will be held at Christ Anglican Church, 138 Wellington Street, London on November 19, 2011 at 11:00 a.m.

People wishing to contribute to the William Hubert (Hugh) Peacock Award in Engineering at Western can make cheques payable to:

Foundation Western
Attention: Donna Swanson
The University of Western Ontario
Suite 110, Westminster Hall
London, ON
N6A 3K7
You may also contact Foundation Western at 519-661-3140 for additional information or to contribute by credit card.

Memorial donations to the Christ Anglican Church, may be made through LONDON CREMATION SERVICE at 519 672 0459, or online at www.londoncremation.com


Also from this web page:
Contact
.: Allison Stevenson
Spencer Engineering Building, Room 2074
T: .519.850.2917
F: 519.661.3808
contactwe@eng.uwo.ca
---