Dr. Clement Yuen joined Golder Associates in 1979 and became an Associate and then Principal of the firm, and Head of the Rock Engineering Division. He worked on rock engineering projects across Eastern Canada involving in rock slope stabilization programs, underground coal mine tunnels, nuclear waste disposal programs, hydroelectric projects, tunnels and underground structures in rock, particularly in rocks with swelling characteristics. He started the Hong Kong Office in Asia for Golder Associates in 1995 and was involved in major infrastructure projects in Hong Kong such as vehicular and subway tunnels, rock slope stabilization, land fill restoration, and the first 1.3 km directional drilling project in Hong Kong. He later joined the Cheung Kong Infrastructure Company Ltd. in Hong Kong as the General Manager overseeing the investment and operations of toll roads in China and investment of P3 transportation projects overseas. He retired from engineering and management activities and returned to Canada in 2009. He is presently the Senior Consultant of Golder Associates and is an Adjunct Professor in the Department of Civil and Environmental Engineering at Western University, and Associate Member of the Geotechnical Research Centre.
October 2013
Topic: Water Resources Management in China [link]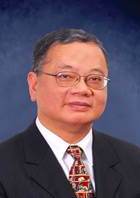 Chack Fan Lee received his Ph.D. from the University of Western Ontario in 1972, following a Bachelor degree (Civil Engineering, First Class Honours) and a Master degree from the University of Hong Kong respectively in 1968 and 1970. At Western, his doctoral research supervisor was Dr. K. Y. Lo, and the title of his doctoral thesis was Analysis of Progressive Failure of Clay Slopes.
He worked for Ontario Hydro for some 18 years, successively as engineer / senior engineer / supervising engineer / section head / department head in Hydros design and construction branch. He was involved in a variety of hydroelectric and nuclear power projects as well as special studies such as dam safety, seismic risk assessment, underground nuclear power plant siting and geologic disposal of nuclear waste.
He became involved with hydropower projects and water resources management in China from the 1980s onward, serving as a specialist consultant to such projects as the Three Gorges, Ertan, Lijiaxia and Longtan. To attend to these projects, he returned to the University of Hong Kong in 1994, serving successively as Chair Professor of Geotechnical Engineering / Head of the Department of Civil Engineering / Pro-Vice-Chancellor and Vice-President / Director of the School of Professional and Continuing Education.
April 2012
Topic: Slope Stabilization of a Section of the Welland Canal [link]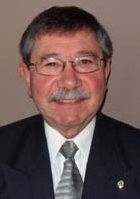 Dennis Becker, principal and senior geotechnical specialist, Golder Associates Limited. Becker is internationally renowned for his contributions to geotechnical engineering which has spanned nine Canadian provinces and territories and 12 countries. He has also shared his expertise with Golder clients through his work on complex, innovative, award winning projects and with future generations by presenting many guest and keynote lectures at several universities across Canada, and at national and international conferences, workshops and symposia.
His industry volunteer activities include serving as president of the Canadian Geotechnical Society, scientific editor of the Canadian Geotechnical Journal, co-editor of the Canadian Foundation Engineering Manual, chair of the Civil Engineering Grant Selection Committee for the Natural Sciences and Engineering Research Council, and committee member of the National Building Code of Canada and the Canadian Highway Bridge Design Code.
March 2011
Topic: Beyond the Common Sense, My Life as a Geotechnical Engineer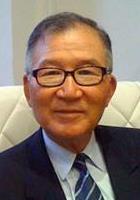 Dr. Yung Duk Kim is a civil engineer and a business leader who played a key role in developing Hyundai Group to become one of the leading business groups in the world today. He was instrumental in the successful development of engineering and construction projects in the Middle East in the 1970s and 1980s. He was the founder of the offshore oil exploration and production related in Hyundai Group, which presently stands as one of the leaders in the industry today.