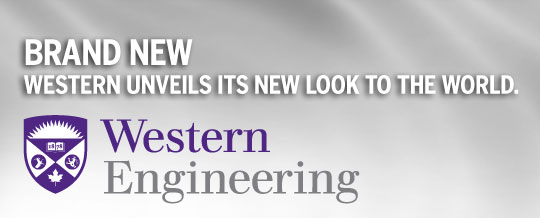 Western Engineering Communications
The Western Engineering Communications Office designs, implements and coordinates a broad range of communication efforts and activities that positively position Western Engineering as a progressive, innovative Engineering School locally, nationally and internationally.

The position interacts daily with members of the Western Engineering community and Western's Department Communications & Public Affairs on a wide variety of issues to plan internally and externally focused communication strategies and activities, including media relations and faculty/staff communications. If you require assistance with any type of communication project, please contact Allison Stevenson, Communications Specialist (Engineering).