Innovation in Motion
Health Sciences/Biomedical Engineering Collaborative Research Day
Thank you to all who joined us as we explored the needs, opportunities and innovations in mobility research from the lab to the end user.


Joy MacDermid's keynote presentation
Emily Lalone's keynote presentation

Event Details
When:
Monday, June 3, 2019
8:30 am to 5:30 pm
Check-in begins at 8:30 am
Reception to follow

Where:
Brescia University College
1285 Western Road - London, Ontario
What:
Keynote addresses, research presentations, community panel discussion, networking
Registration information will be posted when it becomes available.
The deadline to register is May 24, 2019.
8:30 a.m. – Registration/Check-in Opens
9:00 a.m. – Welcome and Keynote Introduction
9:15 a.m. – Keynote Address #1 and Q&A


Joy MacDermid, School of Physical Therapy

9:55 a.m. – Panel Discussion: Transitions in Care

10:50 a.m. – Break

11:10 a.m. – Graduate Student Three-Minute Research Presentations
Noon – Lunch and Networking

1:30 p.m. – Panel Discussion: Wearables and Orthopedic Implants
2:30 p.m. - Graduate Student Three-Minute Research Presentations
3:25 p.m. – Break
3:45 p.m. - Keynote Address #2 and Q&A

Emily Lalone, Mechanical and Materials Engineering

4:20 p.m. - Closing Remarks
4:30 p.m. - Reception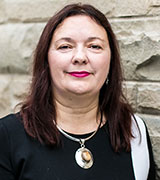 Joy MacDermid, PhD
James Roth Research Chair in Musculoskeletal Health
School of Physical Therapy
Faculty of Health Sciences, Western University
In addition to holding the Roth Research Chair, Joy MacDermid is also a CIHR Chair in Gender, Work and Health - Muscle and Tone. Her research examines the development and evaluation of outcomes for pain and disability in addition to upper extremity orthopedic surgery and rehabilitation.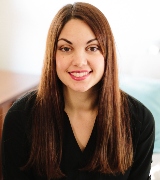 Emily Lalone, PhD
Assistant Professor
Department of Mechanical and Materials Engineering
Faculty of Engineering, Western University
Emily Lalone co-directs the Musculoskeletal Biomechanics Laboratory at Western University. Her research interests are both interdisciplinary and translational and involve using research from Biomedical and Mechanical Engineering, Medical Imaging, Orthopedic Surgery and Rehabilitation.
Graduate students and postdoctoral scholars from the Faculty of Health Sciences and the School of Biomedical Engineering will deliver short presentations introducing their research and showcasing how the discoveries being made in their areas are changing the world around us.
Morning Session Presentations
Emma Donnelly (Engineering)
Hip Hip Hooray: Arthroscopy and Joint Biomechanics
Humberto Omana (Health Sciences)
The exploration of dual-task gait testing as a clinical tool to inform rehabilitation in lower-limb amputees
Will Anderson (Engineering)
Wireless Telemetry Load Sensor for Orthopedic Applications
Meghan Vollebregt (Health Sciences)
Practice-Based Research: Co-creating Knowledge Without the Gap
Sara Holland (Engineering)
How to Get a Better Grip on Your Golf Game
Michelle Wong (Health Sciences)
Brain Health and Aging: All About Falls Risk
Nadia Sharma (Engineering)
Development of Tissue-Specific Instructive Matrices for Interverebral Disc Regeneration
Katie Kowlaski (Health Sciences)
Aging, Mental Fatigue and Motor Performance
Iyad Al-Nasri (Health Sciences)
Wearable Sensor for Measurement of Neck Movement
Molly Driediger (Health Sciences)
Childcare Physical Activity Policy: It's Child's Play
Madeleine Van de Kleut (Engineering)
Radiostereometric Analysis for the Evaluation of Reverse Total Shoulder Arthroplasty
Andrea Kassay (Engineering)
Osteoarthritis: Wait for it...better yet, don't
Afternoon Session Presentations
Scott Aker (Engineering)
Benchmarking Binaural Beamforming Algorithms in Hearing Aids

Maryan Ghodrati (Health Sciences)
Nature, Nurture or Both?

Robert Collona (Health Sciences)
TBA
Victor Carranza (Engineering)
Using Computer Models to Simulate Surgery

Clare Padmore (Engineering)
TBA
Amanda McIntyre (Health Sciences)
Should I Stay or Should I Go?: To The Emergency Department

Vyshnave Jeyabalan (Health Sciences)
Context-Specific Challenges, Opportunities and Ethics of Drones for Healthcare Delivery

Clara Tam (Engineering)
TBA
Allyson Oliphant (Health Sciences)
TBA
Junfeng Xiao (Engineering)
3D Printing Fully Bioresorbable Vascular Stents

Chris Leclerc (Engineering)
TBA
Jordan Larocque (Health Sciences)
Impact of Exercise on Type 1 Diabetes
Panel Discussion #1 - Transitions in Care
Panelists
Michelle Servais

 

(moderator)

Researcher, Quality Management, Thames Valley Children's Centre; Adjunct Research Professor, Western University

Jim Dickey

Associate Professor, Western University School of Kinesiology; Biomechanics

Tracy Shepherd

Speech Language Pathologist, Clinical Coordinator Augmentative Communication Service, Thames Valley Children's Centre

Tim Fielding

Medical Product Development Manager, MDA Space Missions

Nicole Turner

Advocate, Thames Valley Children's Centre Graduate, Technology user
Panel Discussion #2 - Wearables and Orthopedic Implants
Wearable technology and orthopedic implants play critical roles in a variety of mobility health concerns. Focusing on smart materials, joint replacement, and health monitoring, this panel will offer clinician, researcher, and industry perspectives on the effectiveness, client outlook, and future of wearable devices and orthopedic implants.

Panelists
Jason Winders

 

(moderator)
Bob Litchfield

Medical Director, Fowler Kennedy Sport Medicine Clinic; Associate Professor, Department of Surgery, Schulich School of Medicine & Dentistry

Mark Mackenzie

President and CEO, DAVWIRE Electrical/Electronic Manufacturing

Daniel Langohr

Assistant Professor, Western University Department of Mechanical & Materials Engineering/School of Biomedical Engineering; Orthopedic joint replacement implants

Sheila Moodie

Assistant Professor, Western University School of Communication Sciences and Disorders